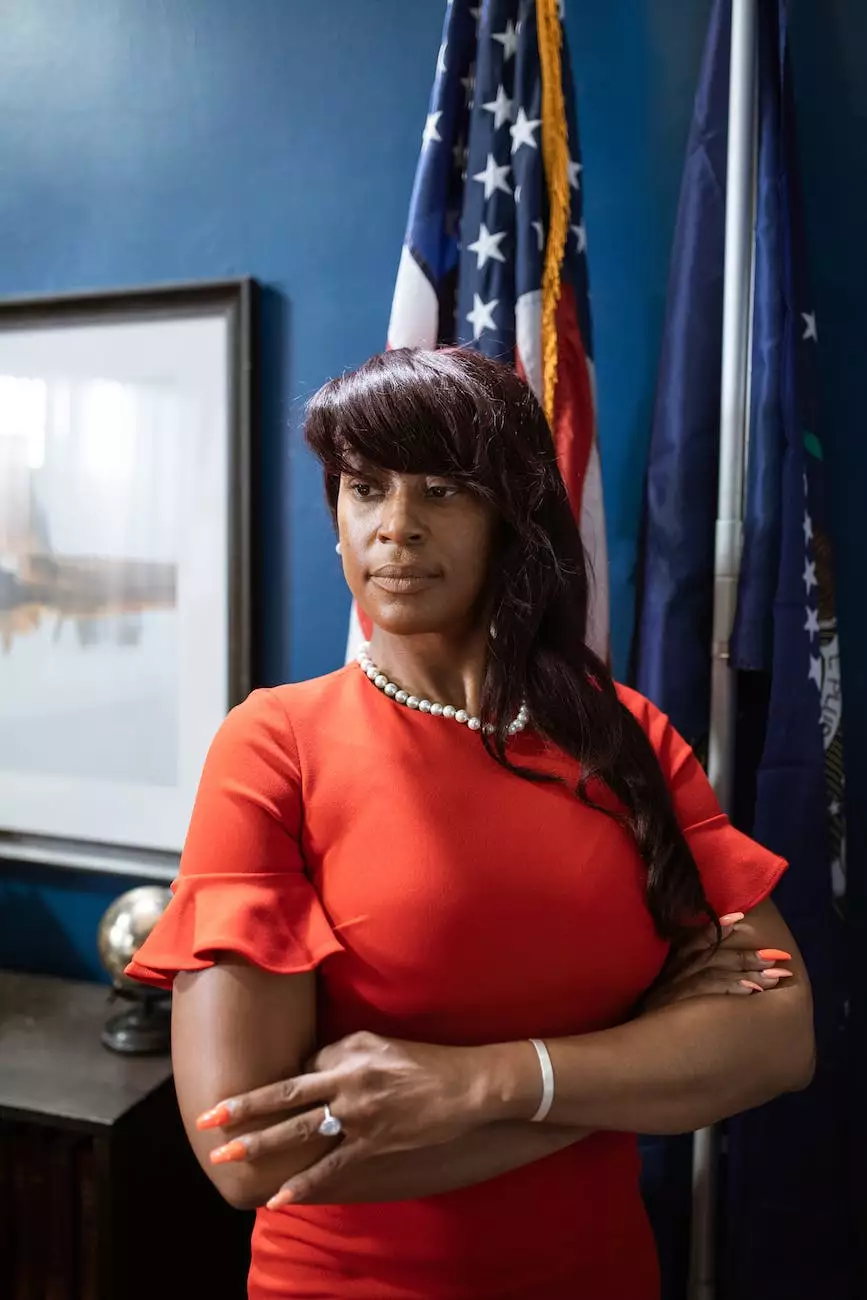 Elevate Your Flag Display with Cross Bases from Queen & Berry
Welcome to Queen & Berry, your ultimate destination for top-notch flag accessories. We specialize in providing high-quality cross bases that guarantee sturdy and secure displays for flags and banners. If you are looking to make a lasting impression at your next event, promotion, or trade show, our cross bases are the perfect solution.
Why Choose our Cross Bases
At Queen & Berry, we understand the importance of exceptional flag displays. That's why we offer a wide selection of cross bases meticulously designed to meet your specific needs. Here are some reasons why our cross bases stand out:
Unmatched Durability
Our cross bases are crafted from premium quality materials, ensuring superior durability even in challenging weather conditions. Whether indoors or outdoors, our cross bases will securely hold your flag for prolonged periods.
Easy to Use
Designed with convenience in mind, our cross bases have user-friendly features that make setting up and taking down your flag a breeze. You can assemble and dismantle our cross bases effortlessly, saving you valuable time and effort.
Versatile Design
Our cross bases come in various shapes and sizes to accommodate different flag dimensions. With versatile designs, you have the flexibility to choose the cross base that perfectly complements your flag and ensures a visually striking display.
Stability and Safety
Your flag's security is our priority. Our cross bases are engineered to provide maximum stability, preventing your flag from toppling over even in windy conditions. You can rest assured that your flag will remain upright and flutter majestically, capturing attention all around.
Explore Our Extensive Range of Flag Accessories
At Queen & Berry, we offer an extensive collection of flag accessories, ranging from cross bases to pole sleeves and more. Our aim is to provide you with everything you need to create captivating flag displays. Here's a glimpse into our product range:
Pole Sleeves
Enhance the flagpole's aesthetics and protect it against damage with our range of pole sleeves. Made from premium materials, our pole sleeves add an extra layer of elegance and durability to your flag display.
Flag Stands
When it comes to displaying flags indoors, our flag stands offer the perfect solution. With sleek designs and exceptional stability, our flag stands ensure your flag steals the spotlight at exhibitions, conferences, or retail spaces.
Ground Spikes
If you're planning an outdoor flag display on grass or sand, our ground spikes provide a secure foundation. The robust construction and easy installation of our ground spikes ensure that your flag stays firmly in place.
Weight Bags
For extra stability during outdoor events, our weight bags are a must-have accessory. Simply fill them with sand or water, attach them to your flag, and enjoy peace of mind, knowing that your flag will remain steady even in gusty winds.
Why Choose Queen & Berry for Your Flag Accessories
When it comes to flag accessories, Queen & Berry is the name you can trust. Our commitment to delivering top-quality products and exceptional customer service sets us apart from the competition. Here's why you should choose us:
Uncompromising Quality
At Queen & Berry, we believe that exceptional quality is the cornerstone of customer satisfaction. Therefore, we source and curate our flag accessories from reliable manufacturers, ensuring that you receive nothing but the best.
Wide Selection
With our extensive product range, we strive to cater to diverse needs and preferences. Whether you require a cross base for a small flag or a weight bag for a large banner, we have you covered.
Competitive Pricing
We understand the value of affordability, which is why we offer our flag accessories at competitive prices. By keeping our prices reasonable, we aim to make high-quality flag displays accessible to all.
Fast and Reliable Shipping
When you place an order with us, we prioritize your satisfaction and ensure swift delivery of your flag accessories. Our reliable shipping partners ensure that your purchase reaches you on time, no matter where you are.
Knowledgeable Support
Got a question or need assistance? Our friendly and knowledgeable customer support team is here to help. We are dedicated to ensuring a smooth and hassle-free experience as you explore our range of flag accessories.
Unlock the Full Potential of Your Flag Display with Queen & Berry
Your flag deserves the best, and at Queen & Berry, we make it possible. Elevate your flag displays with our exceptional cross bases and other flag accessories. Shop now to add that extra touch of professionalism and impact to your next event or promotion.
Start browsing our collection today!