Is a Table Cover Appropriate for a Birthday Party?
Nov 29, 2022
Blog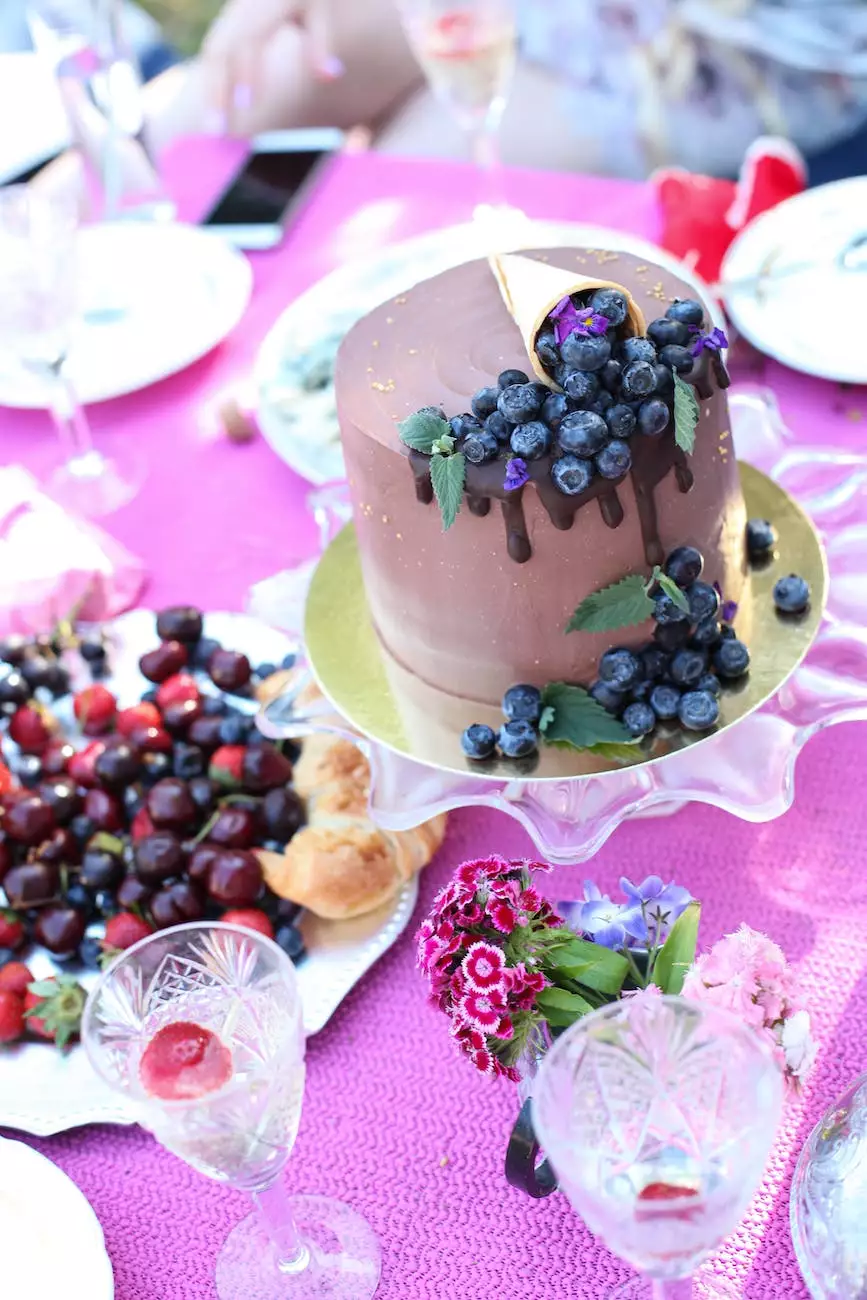 Why Choose Queen & Berry for Table Covers?
When it comes to planning a memorable birthday party, every detail matters. At Queen & Berry, we understand the importance of creating a visually appealing and cohesive atmosphere for your celebration. That's why we offer a wide range of high-quality table covers that will take your birthday party decor to the next level.
The Importance of Table Covers
A well-chosen table cover can transform an ordinary table into a stunning focal point. It not only adds a touch of elegance and sophistication but also helps to tie all the party elements together. Whether you're hosting a themed birthday party or a simple gathering, the right table cover can elevate the overall aesthetic.
1. Enhancing Theme and Decor
One of the key reasons to consider using a table cover for your birthday party is to enhance the theme and decor. With our wide range of table cover options, you can easily find one that complements your party theme and creates a cohesive look. From vibrant colors to subtle patterns, we have something for every style and preference.
2. Protecting Your Table
Another practical benefit of using a table cover is that it helps protect your table from spills, stains, and scratches. Birthday parties are often filled with excitement, and accidents can happen. By using a table cover, you can relax and enjoy the event without worrying about any damage to your table surface.
3. Adding a Touch of Elegance
Table covers instantly add a touch of elegance and sophistication to any event. They create a polished and well-coordinated look that will impress your guests. With our high-quality table covers, you can achieve a luxurious aesthetic without breaking the bank.
Choosing the Right Table Cover
When selecting a table cover for your birthday party, there are a few factors to consider:
1. Size and Shape
Make sure to measure your table accurately to determine the appropriate size of the table cover. Consider the shape of your table as well, whether it's rectangular, round, or square. At Queen & Berry, we offer table covers in various sizes and shapes to suit different table dimensions.
2. Material and Durability
Choose a table cover that is made from high-quality material to ensure its durability. Our table covers are crafted from premium materials that are both stylish and long-lasting. They are designed to withstand frequent use and can be easily cleaned for future events.
3. Color and Design
Select a color and design that complements your birthday party theme. Whether you prefer bold and vibrant hues or subtle and elegant patterns, we have a diverse selection to cater to your unique taste. Our table covers are designed to make a statement and leave a lasting impression on your guests.
Conclusion
When it comes to creating a memorable birthday party, attention to detail is key. A table cover from Queen & Berry can help you achieve a cohesive and visually stunning setup that will impress your guests. Whether you're looking to enhance your party theme, protect your table, or add a touch of elegance, our high-quality table covers are the perfect choice. Explore our wide selection and elevate your birthday party decor now!