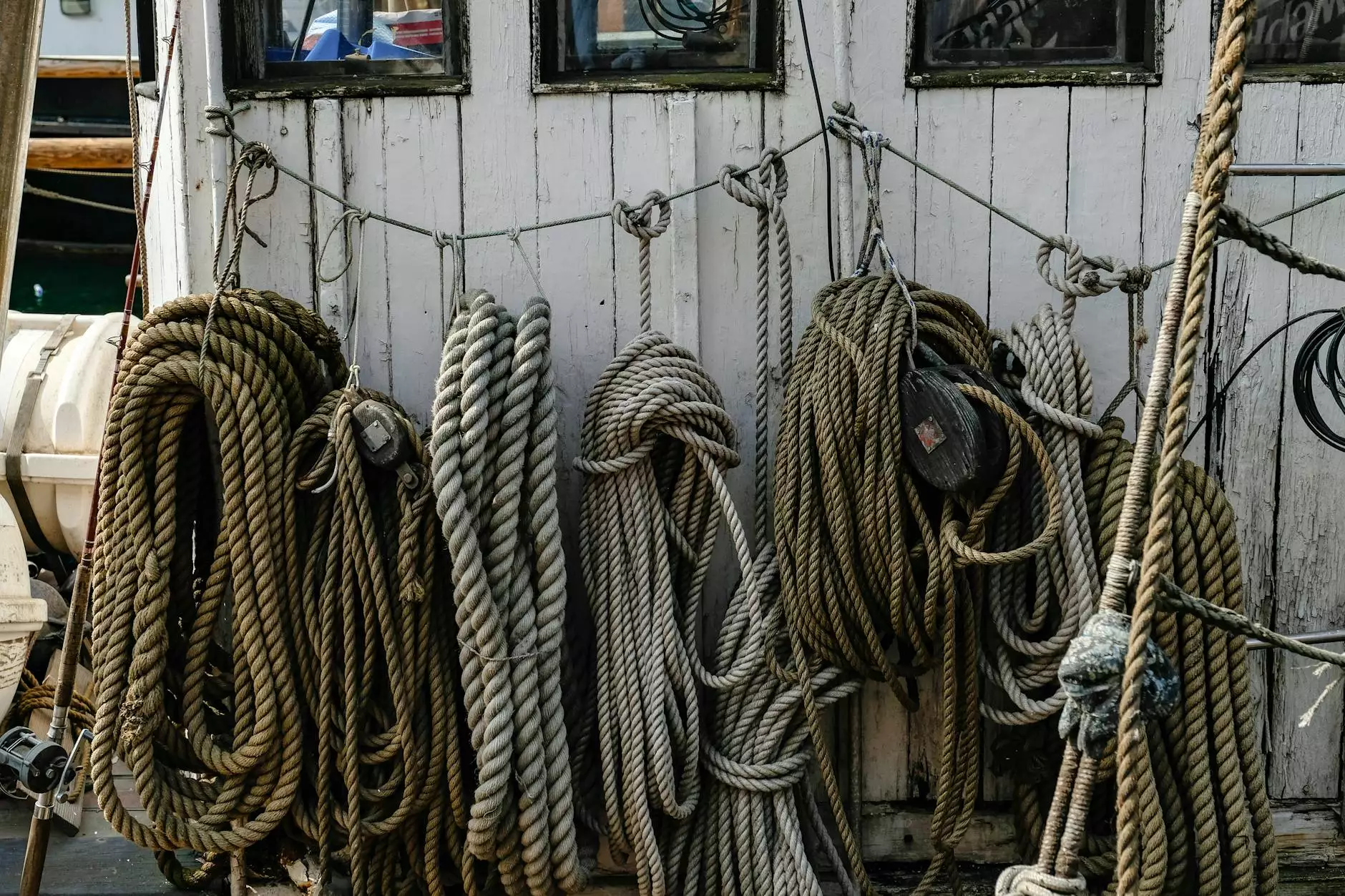 Introduction
Welcome to Queen & Berry's collection of high-quality nylon ropes for banner accessories!
At Queen & Berry, we understand the importance of reliable and durable nylon ropes for various applications. Whether you are organizing an event, setting up banners for advertising, or need ropes for outdoor activities, our selection has got you covered.
Why Choose Our Nylon Ropes?
When it comes to banner accessories, choosing the right nylon ropes is crucial. Our nylon ropes are specifically designed to provide exceptional strength, durability, and versatility.
Here are some key reasons to choose our nylon ropes:
1. Superior Quality
At Queen & Berry, we prioritize quality. Our nylon ropes are made from premium-grade materials that withstand heavy loads and adverse weather conditions. You can trust the strength and reliability of our ropes for your banner accessories.
2. Wide Range of Options
We offer a wide range of nylon ropes to suit your specific needs. Whether you require ropes with different diameters, colors, or lengths, we have the perfect options available. Our extensive selection ensures that you can find the ideal rope for any banner accessory project.
3. Versatility
Our nylon ropes are not just limited to banner accessories. They can be used for various other applications such as camping, hiking, boating, DIY projects, and more. The versatility of our ropes makes them a must-have addition to your equipment.
4. Affordable Prices
At Queen & Berry, we believe in offering high-quality products at affordable prices. We understand the importance of staying within your budget without compromising on the quality, and that's why we strive to provide the best value for your money.
Applications
Our nylon ropes are suitable for a wide range of applications, including:
Banner Accessories
Whether you are setting up banners for events, trade shows, or promotional activities, our nylon ropes provide a secure and reliable solution. Their durability ensures that your banners stay in place and withstand any weather conditions.
Camping and Outdoor Activities
Planning a camping trip or engaging in outdoor activities? Our nylon ropes are essential for various tasks, such as securing tents, creating clotheslines, hanging hammocks, and more. With our ropes, you can ensure a safe and enjoyable outdoor experience.
Boating and Marine Use
For boating enthusiasts, our nylon ropes are ideal for securing vessels, docking, towing, and water-related activities. Their strength and resistance to moisture make them a reliable choice for marine applications.
DIY Projects
Get creative with our nylon ropes and incorporate them into your DIY projects. From macrame designs to knotting, our ropes offer endless possibilities to add a unique touch to your crafts.
Conclusion
When it comes to nylon ropes for banner accessories and various other applications, trust Queen & Berry to provide top-quality products that meet your requirements. With our wide selection, superior quality, and affordable prices, you can rely on us for all your nylon rope needs.
If you have any questions or need assistance in choosing the right nylon ropes, feel free to contact our friendly customer support team.