Giant Flag Pole
Jan 18, 2023
Flags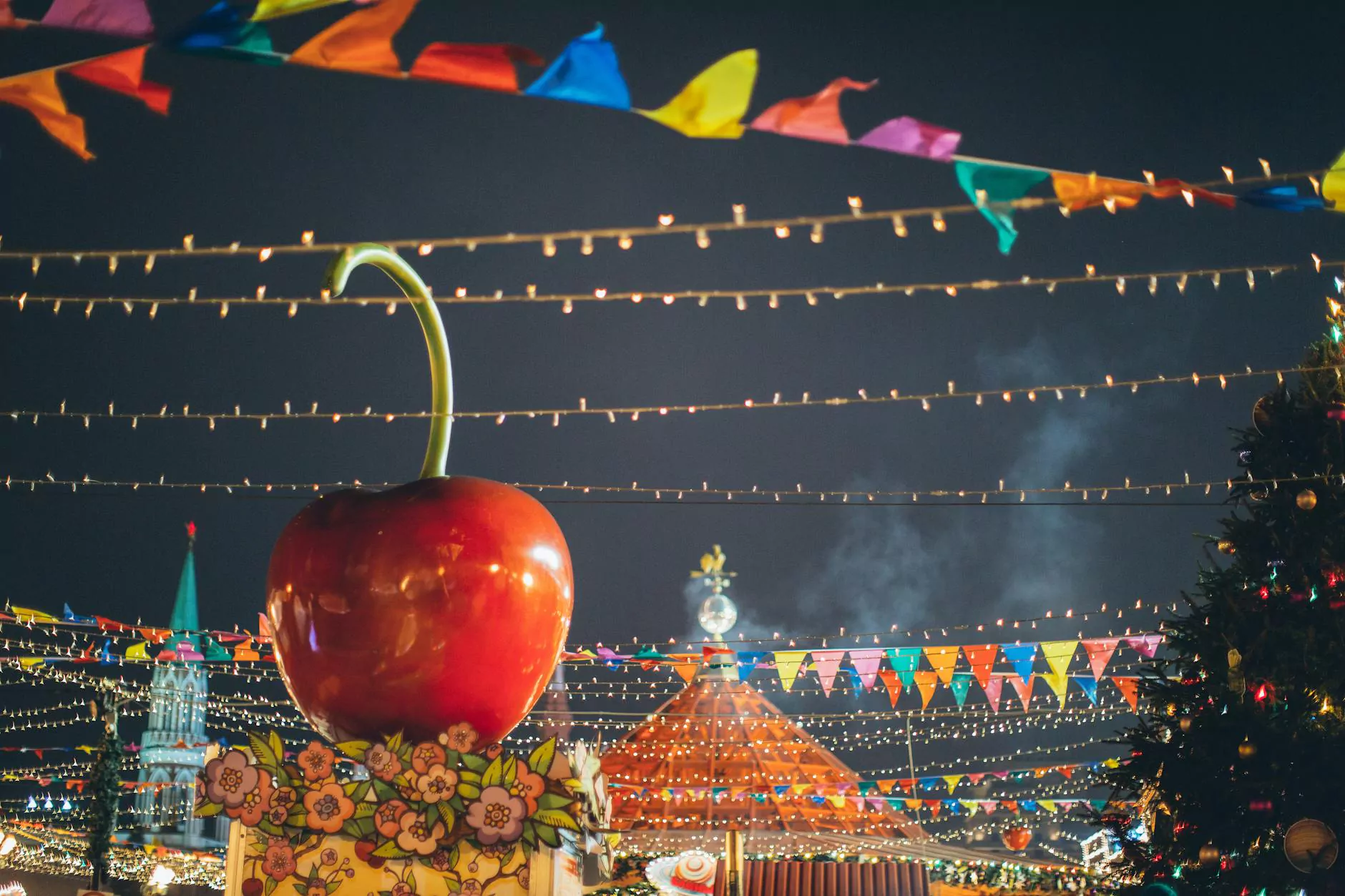 Unleash Your Creativity with Custom Flags and Flag Printing
Welcome to Queen & Berry, your destination for all your giant flag pole, custom flags, and flag printing needs. Whether you are a business owner, event organizer, or simply looking to add a touch of personalization to your outdoor space, we have the perfect solutions for you.
Create a Stir with Giant Flag Poles
Our giant flag poles are designed to make a bold statement. Crafted from durable materials and engineered to withstand various weather conditions, our flag poles ensure longevity and reliability. Whether you need a flag pole for your storefront, outdoor event, or advertising purposes, we have a wide range of options to meet your specific requirements.
Custom Flags for Every Occasion
At Queen & Berry, we understand that each customer is unique, and that's why we offer a range of custom flag options. Whether you are looking to promote your brand, celebrate an event, or simply add a personalized touch to your space, our custom flags are the perfect choice. Choose from various sizes, shapes, and materials to create a flag that perfectly represents your vision.
High-Quality Flag Printing Services
With our state-of-the-art flag printing services, we can bring your designs to life with vibrant colors and exceptional print quality. From simple logos to intricate designs, our printing capabilities ensure that your custom flags accurately reflect your branding and messaging. Stand out from the crowd with professionally printed flags that leave a lasting impression on your audience.
Elevate Your Brand with Queen & Berry
At Queen & Berry, we are passionate about helping businesses and individuals showcase their unique identity through our high-quality flag products and printing services. In addition to our giant flag poles, custom flags, and flag printing, we also offer a wide range of other products and services to enhance your brand's visibility.
Promotional Products and Apparel
Extend your brand's reach with our curated selection of promotional products and apparel. From t-shirts and hats to pens and tote bags, we have the perfect promotional items to keep your business top-of-mind with your target audience. Our team can help you select the right products and customize them with your branding, ensuring maximum impact.
Event Branding Solutions
Make a memorable impression at your next event with our comprehensive event branding solutions. From large-scale banners and backdrops to signage and table covers, we have everything you need to create a cohesive and eye-catching presence. Our team of designers and marketers can work with you to bring your vision to life, ensuring a successful event that leaves a lasting impression.
Why Choose Queen & Berry?
When it comes to giant flag poles, custom flags, and flag printing, Queen & Berry stands out from the competition. Here's why:
We prioritize quality - Our flag poles, custom flags, and printing services are all crafted with precision and attention to detail. You can trust that our products will withstand the test of time.
We offer customization options - We understand that each customer has unique requirements. That's why we offer a range of customization options to ensure your flags and flag poles perfectly align with your vision.
We provide excellent customer service - Our dedicated team is here to assist you every step of the way. Whether you need guidance on selecting the right flag pole or assistance with design, we are committed to providing exceptional customer service.
We deliver on time - We understand the importance of timely delivery. When you choose Queen & Berry, you can trust that your orders will be delivered promptly and efficiently.
Contact Us Today
Ready to take your branding and outdoor space to new heights? Contact Queen & Berry today to explore our range of giant flag poles, custom flags, flag printing, and other branding solutions. Our team is here to help you make a statement and stand out from the crowd.
Queen & Berry © . All rights reserved.