Teardrop Flags | Custom Flags | Flag Printing
Dec 13, 2017
Flags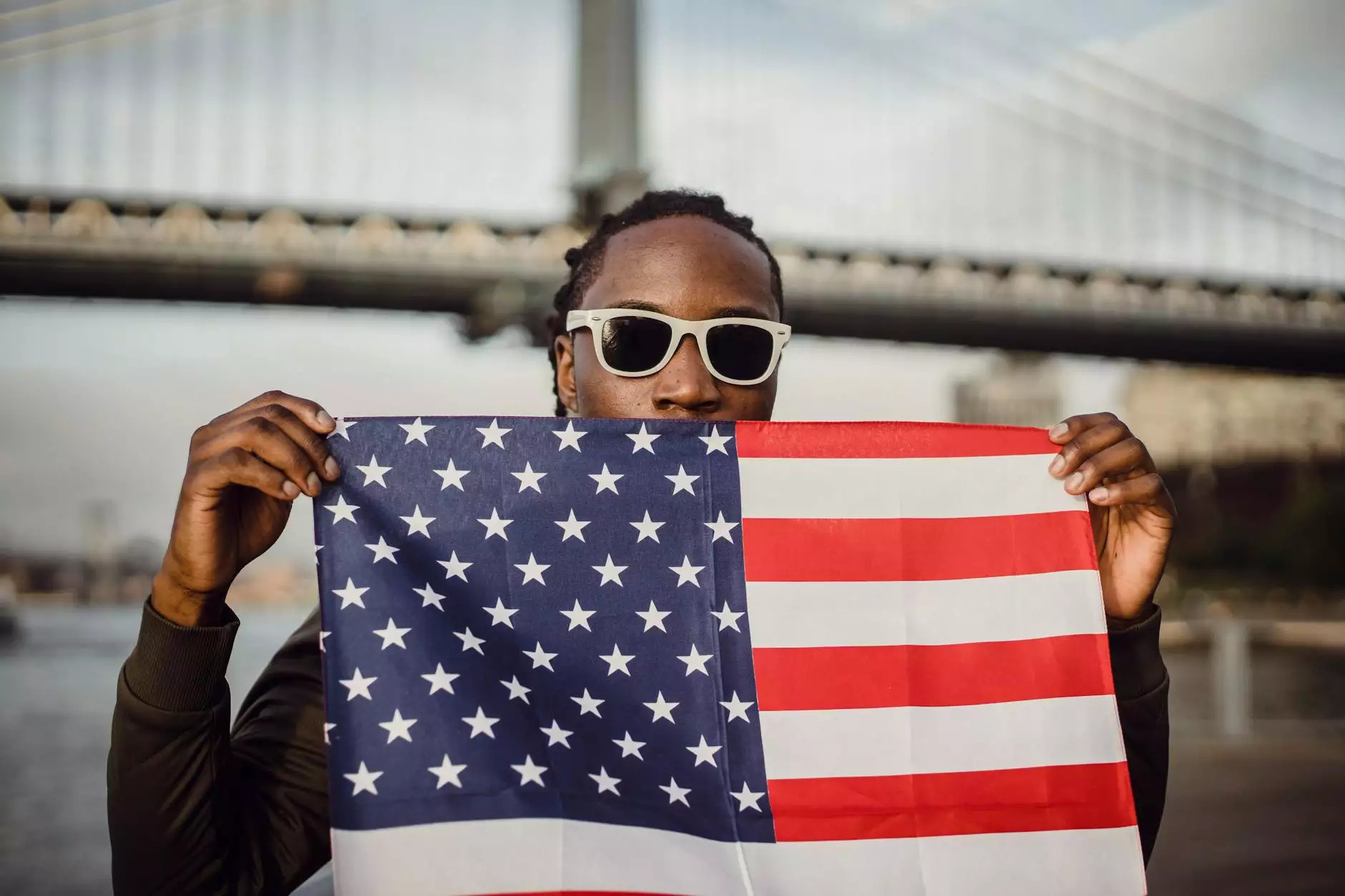 Introduction to Teardrop Flags
Welcome to Queen & Berry, your go-to destination for top-of-the-line teardrop flags, custom flags, and flag printing. Whether you're looking to advertise your business, promote an event, or create a stunning display, our teardrop flags are designed to make a lasting impression.
Why Choose Teardrop Flags?
Teardrop flags are a popular choice among businesses and organizations due to their unique shape and eye-catching design. The teardrop shape allows the flag to gently flutter in the wind, effortlessly capturing attention and creating a dynamic visual impact.
Unmatched Customizability
At Queen & Berry, we understand the importance of personalized branding. That's why we offer a wide range of customization options for our teardrop flags. From choosing the perfect size, color, and design to incorporating your logo and messaging, our team will work closely with you to bring your vision to life.
High-Quality Materials
Our teardrop flags are crafted using only the finest materials to ensure durability and longevity. We use weather-resistant polyester fabric that can withstand various outdoor conditions, ensuring your flag remains vibrant and intact, even in harsh weather.
Easy Assembly and Portability
Setting up our teardrop flags is a breeze. Each flag comes with a lightweight and sturdy pole, making assembly quick and hassle-free. Additionally, our flags are designed to be portable, allowing you to take them anywhere and effortlessly promote your brand at different events and locations.
Custom Flags for Every Occasion
In addition to our popular teardrop flags, Queen & Berry offers a wide selection of custom flags to suit every occasion. Whether you're looking for promotional flags, event flags, or decorative flags, we have the perfect solution for you.
Promotional Flags
Promotional flags are an effective marketing tool to attract attention and create brand visibility. Place them outside your storefront, at trade shows, or use them at outdoor events to get noticed by potential customers. With our custom flag printing services, you can showcase your brand and message in a visually striking way.
Event Flags
Make your next event truly memorable with our custom event flags. Whether it's a corporate gathering, sports event, or festival, our event flags are designed to enhance the ambiance and create a captivating atmosphere. We can print your event logo, sponsors' logos, or any other artwork you desire to make a lasting impression.
Decorative Flags
Add a touch of elegance and charm to any space with our decorative flags. Perfect for gardens, patios, or even interior decor, our decorative flags come in various designs and themes. Choose from seasonal motifs, patriotic symbols, or create a custom design to suit your specific aesthetic preferences.
Flag Printing Services
Besides our wide range of pre-designed flags, Queen & Berry offers professional flag printing services. If you have a specific design in mind or need assistance in creating a custom flag, our experienced designers and printers are ready to bring your ideas to life. We use state-of-the-art printing technology to ensure your flags are vibrant, detailed, and of exceptional quality.
Contact Queen & Berry Today
Ready to elevate your brand with stunning teardrop flags, custom flags, or professional flag printing? Contact Queen & Berry today to discuss your requirements with our friendly team. We're dedicated to providing unparalleled quality and service to help your brand stand out from the competition. Order your custom flags now and make a lasting impression!
Tags: Teardrop Flags, Custom Flags, Flag Printing, Queen & Berry, eCommerce, Shopping, Apparel and shoes