Mobile App Sponsorship with Queen & Berry
Oct 25, 2022
Advertising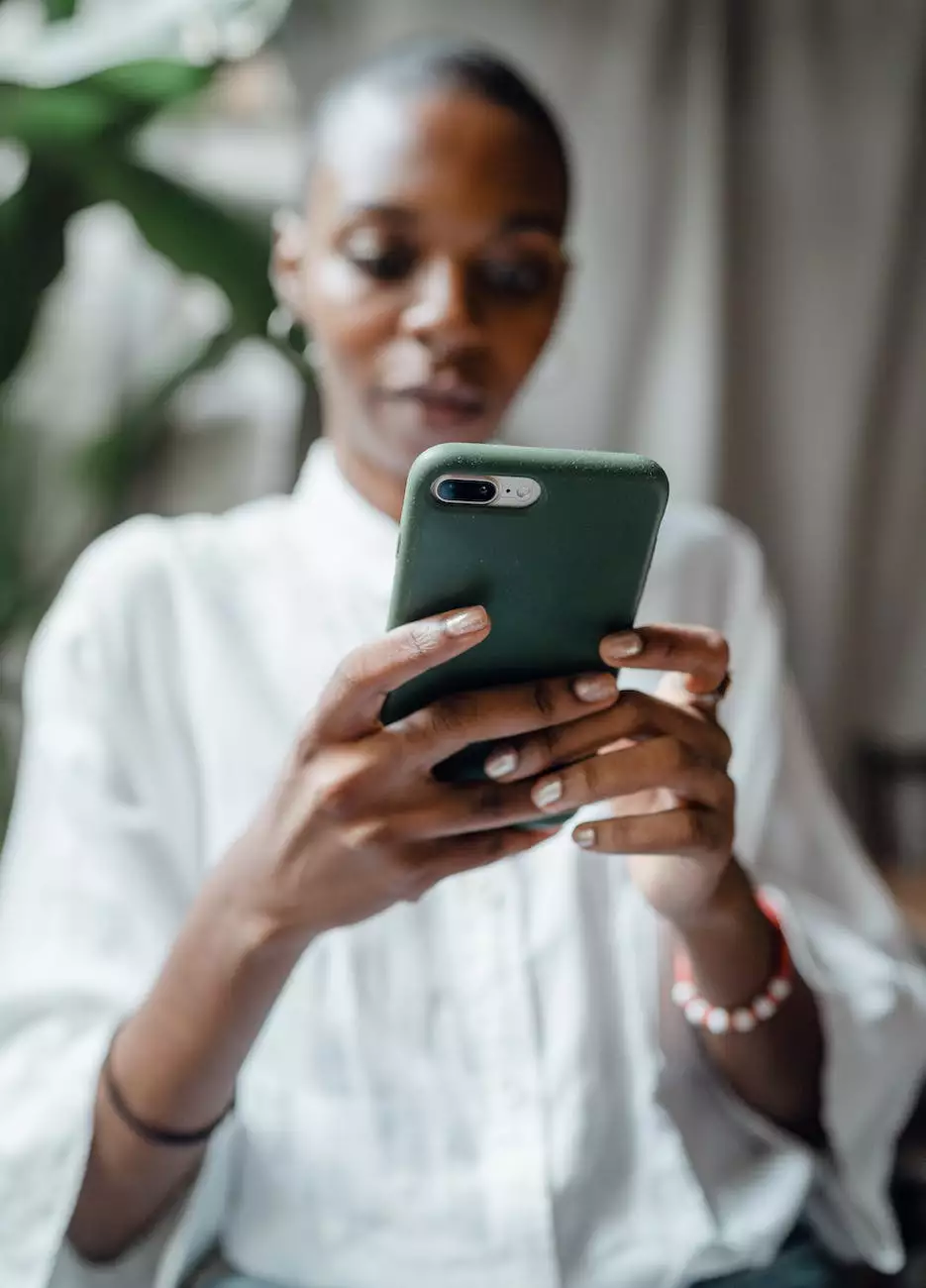 About Queen & Berry
Welcome to Queen & Berry, the ultimate destination for fashion lovers. As a leading eCommerce & Shopping platform in the apparel and shoes category, we strive to offer our customers a seamless shopping experience.
Why Choose Mobile App Sponsorship?
With the rapid growth of mobile usage, reaching out to customers through mobile applications has become crucial for businesses. Mobile app sponsorship provides a unique opportunity to showcase your brand to a wider audience and boost your online visibility.
Benefits of Mobile App Sponsorship
When you choose mobile app sponsorship with Queen & Berry, you unlock a myriad of benefits:
1. Increased Brand Awareness
By placing your brand within our highly engaging mobile app, you can expose your products to a larger user base. This increased exposure leads to improved brand recognition and awareness among potential customers.
2. Targeted Advertising
Our mobile app sponsorship allows you to reach your desired audience through targeted advertising. We provide advanced user segmentation options, ensuring that your brand message reaches the right people at the right time.
3. Enhanced Customer Engagement
Engage with your customers on a whole new level through our mobile app. Leverage features such as push notifications, personalized recommendations, and interactive content to keep your audience captivated and encourage repeat visits.
4. Increased Sales and Conversions
By integrating your brand into our mobile app, you can optimize your sales and conversion rates. With seamless shopping experiences, exclusive offers, and personalized promotions, you can entice users to convert into loyal customers.
How Mobile App Sponsorship Works
Partnering with Queen & Berry for mobile app sponsorship is a straightforward process:
Contact our sponsorship team: Reach out to our dedicated sponsorship team and express your interest in mobile app sponsorship.
Discuss partnership details: Our team will work closely with you to understand your brand's goals and preferences. We'll guide you through different sponsorship options and tailor a package that aligns with your requirements.
Design and integration: Once we've finalized the sponsorship agreement, our team of experts will collaborate with you to create stunning visuals and seamlessly integrate your brand into our mobile app.
Monitor and analyze: Throughout the sponsorship period, we provide detailed analytics and reports on the performance of your brand within our app. This allows you to measure the success of your sponsorship and make data-driven decisions for future campaigns.
Conclusion
By choosing mobile app sponsorship with Queen & Berry, you unlock endless possibilities to showcase your brand, reach new customers, and boost your online presence. Don't miss out on this opportunity to amplify your brand's success in the ever-evolving digital landscape. Contact our sponsorship team today to discuss how we can help you achieve your business goals.