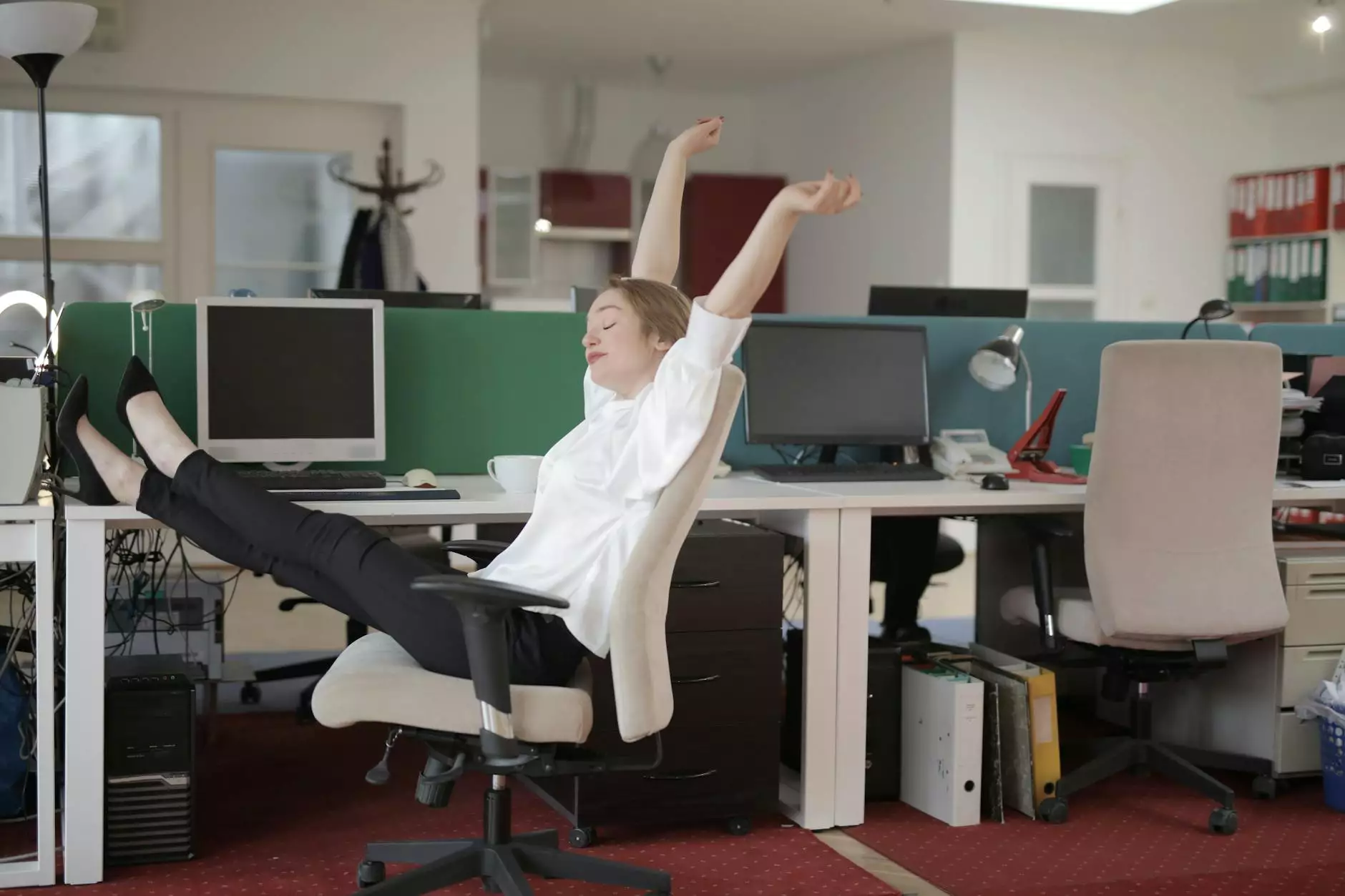 Introduction
Welcome to Queen & Berry, your trusted partner in the world of eCommerce & Shopping - Apparel and shoes. We are excited to offer our top-notch Staff Augmentation & Training services to help businesses like yours thrive and succeed in the competitive online market.
Why Choose Queen & Berry for Staff Augmentation?
At Queen & Berry, we understand the crucial role that skilled staff plays in the success of any eCommerce business. Our staff augmentation services are designed to provide you with the best talent in the industry, ensuring your team is equipped with the expertise needed to drive growth.
Here are some reasons why our clients choose Queen & Berry for staff augmentation:
Industry Expertise: Our team consists of experienced professionals with deep knowledge of the apparel and shoes industry. They bring valuable insights and specialized skills to help you stay ahead of the competition.
Flexible Solutions: We offer flexible staff augmentation solutions that cater to your specific business needs. Whether you require additional support during peak seasons or long-term staff augmentation, we have you covered.
Rigorous Selection Process: We employ a rigorous selection process to ensure you get the best talent available. We thoroughly screen candidates to match their skills and experience with your requirements, saving you time and effort.
Seamless Integration: Our staff seamlessly integrates with your existing team, working collaboratively towards your business goals. They adapt quickly to your processes and contribute effectively to your projects.
Increase Scalability: Staff augmentation allows you to scale your team up or down based on your business needs. This flexibility ensures optimal resource allocation and cost-effectiveness, helping you achieve greater profitability.
Comprehensive Training Programs
At Queen & Berry, we believe that continuous learning is essential for the growth and success of your business. That's why we offer comprehensive training programs designed to enhance the skills of your existing team and equip them with the latest industry trends and best practices.
Our training programs cover a wide range of topics, including:
Product Knowledge: We provide in-depth training to familiarize your staff with your apparel and shoes product offerings. This ensures they have a solid understanding of your merchandise, enabling them to provide accurate and knowledgeable assistance to your customers.
Sales Techniques: Our training programs focus on honing the sales skills of your team. We equip them with effective techniques to engage customers, drive conversions, and maximize sales revenue.
Customer Service Excellence: We believe outstanding customer service is the cornerstone of a successful eCommerce business. Our training programs equip your team with the necessary skills to deliver exceptional service, leading to increased customer satisfaction and loyalty.
Inventory Management: Efficiency in inventory management is crucial for smooth operations. Our training programs provide your team with valuable insights and strategies to optimize inventory levels, reducing costs and minimizing stockouts.
How Staff Augmentation & Training Boosts Your Business
By partnering with Queen & Berry for staff augmentation and training, you unlock a myriad of benefits for your eCommerce business:
1. Enhanced Competitiveness
With our skilled staff augmentation, you gain a competitive edge in the apparel and shoes market. Our team brings fresh perspectives and expertise, helping you deliver exceptional customer experiences and differentiate your brand from competitors.
2. Increased Operational Efficiency
Augmenting your team with experienced professionals allows you to streamline your operations and increase productivity. By reducing workload burdens, your existing staff can focus on core business activities, driving efficiency and achieving better outcomes.
3. Adaptability to Market Demands
In the fast-paced world of eCommerce, it's crucial to stay agile and responsive to market demands. Staff augmentation enables you to quickly scale your workforce based on fluctuations in demand, ensuring you have the manpower to handle peak seasons or unexpected surges.
4. Expertise on Demand
Our staff augmentation services provide access to specialized skills and knowledge without the long-term commitments and costs associated with hiring full-time employees. You can tap into our pool of talented professionals whenever you need, ensuring your business stays ahead of evolving industry trends.
5. Continuous Growth and Development
With our comprehensive training programs, your team undergoes continuous growth and development. They acquire new skills and knowledge, allowing them to contribute effectively to your business objectives. Investing in your team's development fosters loyalty and dedication.
Contact Queen & Berry Today
Ready to take your eCommerce business to new heights with Queen & Berry's Staff Augmentation & Training services? Contact us today to discover how we can tailor our solutions to meet your unique requirements. Let us help you outrank the competition and achieve sustainable growth in the dynamic world of online apparel and shoes retail.
© 2022 Queen & Berry | eCommerce & Shopping - Apparel and shoes