#1 Mobile Responsive Website Design Company, Naperville - Queen & Berry
Jan 12, 2021
Website Development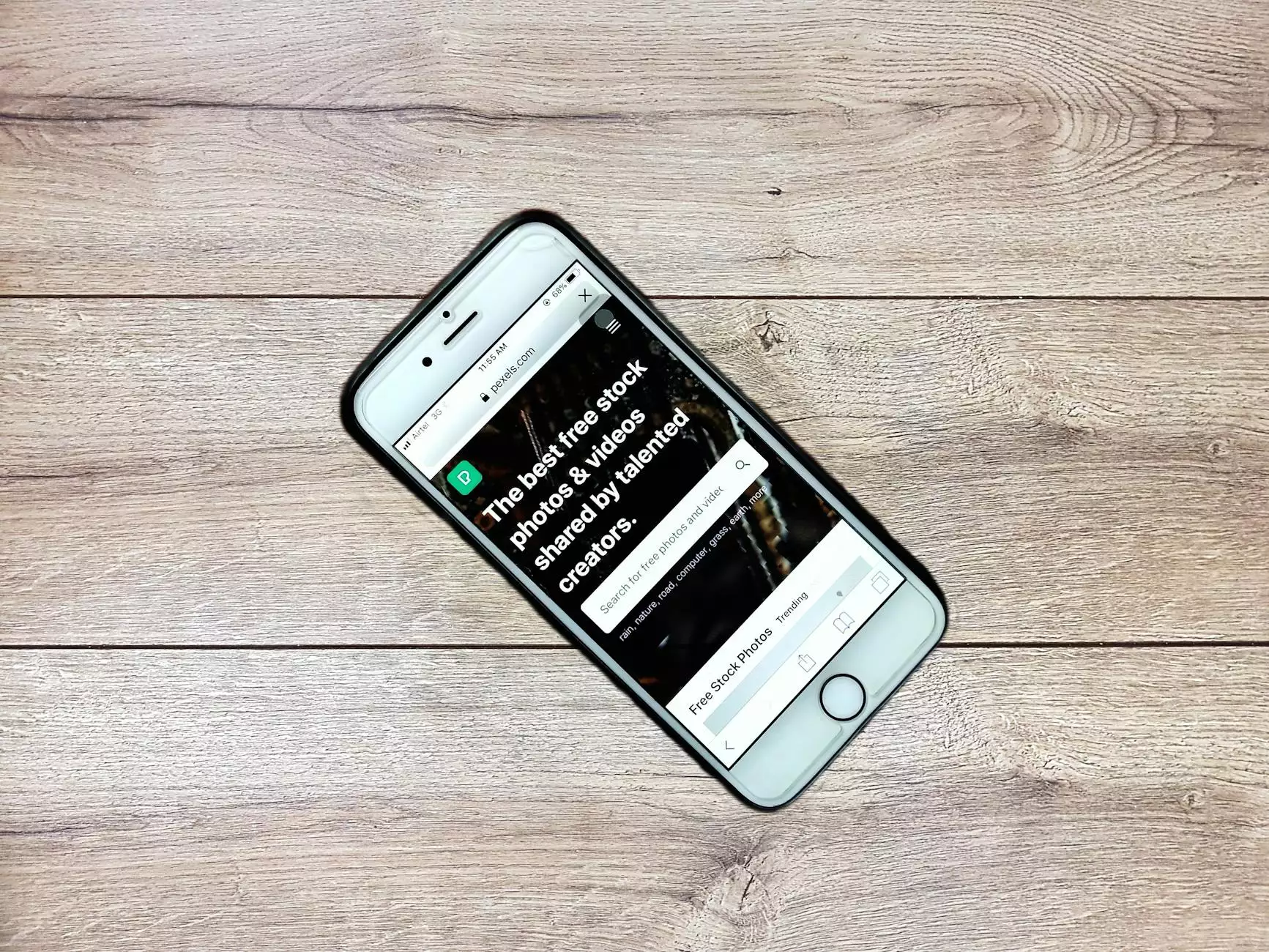 About Queen & Berry
Welcome to Queen & Berry, the leading mobile responsive website design company in Naperville. With our expertise in eCommerce and shopping websites, particularly in the apparel and shoes industry, we strive to provide our clients with top-notch website development services that help them succeed in the digital landscape.
Why Choose Our Website Development Services?
When it comes to creating an impactful online presence, having a well-designed and mobile responsive website is crucial. At Queen & Berry, we understand the importance of a strong online presence, especially for businesses in the eCommerce and shopping industry.
Here's why our website development services stand out:
1. Mobile Responsiveness
In today's mobile-driven world, having a website that adapts seamlessly to different devices is no longer an option, but a necessity. Our team of skilled developers ensures that your website is fully responsive, providing an optimal user experience regardless of the device your customers use.
2. Customized Solutions for the Apparel and Shoes Industry
As experts in designing websites for the apparel and shoes industry, we understand the unique requirements and challenges faced by businesses in this sector. We tailor our solutions to meet your specific needs, with a focus on visually appealing designs, seamless shopping experiences, and integration with popular eCommerce platforms.
3. User-Friendly Interfaces
We believe that a user-friendly interface is crucial for customer engagement and conversion. Our designers pay meticulous attention to detail, ensuring that your website is intuitive and easy to navigate. From streamlined product browsing to hassle-free checkout processes, we optimize every step of the customer journey.
4. SEO-Friendly Design and Copywriting
At Queen & Berry, we have a team of proficient SEO experts and high-end copywriters who work hand-in-hand to create content that not only captivates your target audience but also helps your website rank higher on search engine results. We conduct comprehensive keyword research and craft compelling copy, ensuring that your website outranks your competitors.
5. Scalability and Support
We understand that businesses evolve and grow over time. That's why our website development solutions are designed to be scalable, allowing your website to expand alongside your business. We also provide ongoing support and maintenance to ensure that your website remains up-to-date and optimized for performance.
Contact Us for a Free Consultation
If you're ready to take your apparel and shoes business to new heights, Queen & Berry is here to help. Contact us today for a free consultation and let us empower you with a mobile responsive website that not only showcases your products beautifully but also drives sales and boosts your online presence.
Don't settle for average. Choose the #1 mobile responsive website design company in Naperville - Queen & Berry.